Understanding Mazda SKYACTIV Technology
August 22 2016,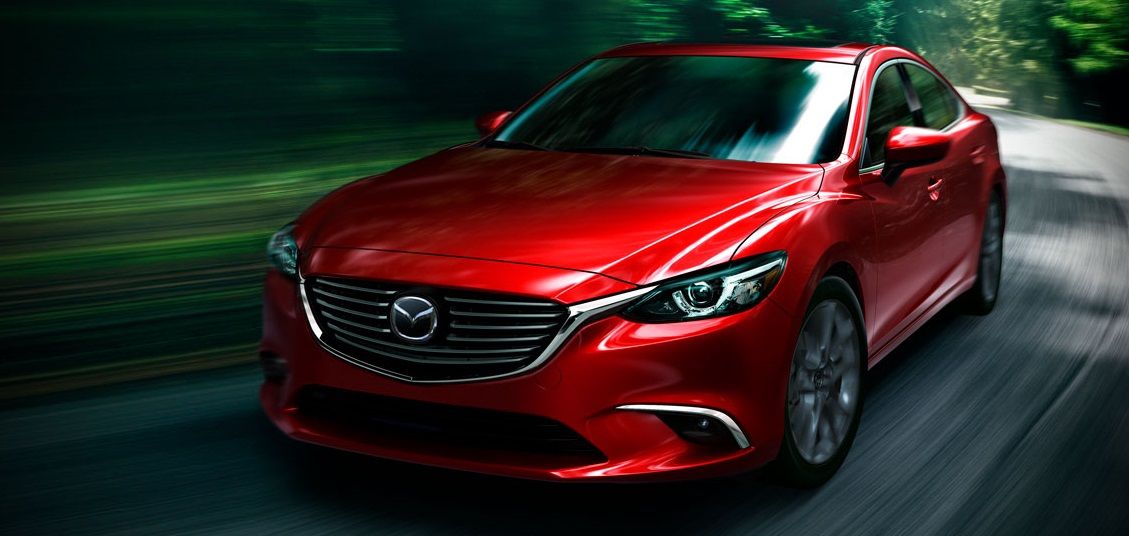 Ultimately, SKYACTIV is not a single device or system, but rather a set of adjustments, improvements, changes and additions that primarily aim to reduce fuel consumption in Mazda vehicles.
Mazda has always been recognized for building models that are a blast to drive. But in recent years, we have also been hearing about SKYACTIV when talking about the Japanese manufacturer. Simple marketing or revolutionary technology? One quick drive in a new Mazda vehicle at Spinelli Mazda in Lachine will give you the answer.
Fuel Economy at the Heart of SKYACTIV Technology
If we want to understand SKYACTIV technology, we must first understand what it entails in terms of its individual components. Because ultimately, SKYACTIV is not a single device or system, but rather a set of adjustments, improvements, changes and additions that primarily aim to reduce fuel consumption in Mazda vehicles.
There are several SKYACTIV engines offered today. There is a four-cylinder, 2.0-liter engine delivering 155 horsepower and 150 lb-ft of torque (148 lb-ft in the 2016 Mazda MX-5), and a four-cylinder, 2.5-liter with 184 horsepower and 185 lb-ft of torque. Then there is another SKYACTIV-DRIVE 2.0-liter engine developing 146 horsepower and 146 lb-ft of torque.
The new 2016 Mazda CX-9 is powered in turn by a four-cylinder, SKYACTIV-G 2.5-liter engine delivering 227 horsepower and 310 lb-ft of torque. This engine is exclusive and unique in that it features a dynamic pressure turbocharger. This means in short that torque distribution and availability will vary depending on the driving situation. Despite the fact that this is a four-cylinder engine, the 2016 Mazda CX-9 features the most torque in its class while also having the lowest fuel consumption rating.
That sums up very well SKYACTIV technology. The latter aims to improve fuel economy, but not by reducing performance. Instead, Mazda SKYACTIV technology vehicles are often among the most powerful in their respective segments while also being among the most fuel-efficient.
The Main Elements of SKYACTIV Technology
SKYACTIV technology touches four main mechanical elements:
- Engine
- Transmissions
- Chassis
- Body
SKYACTIV Engines
SKYACTIV engines have a very high compression ratio of 13: 1, making sure they are able to generate more power from every drop of fuel, thus improving efficiency. The piston design in the SKYACTIV-G engine partly explains this higher compression.
Mazda's engineers were also able to reduce the internal friction of SKYACTIV engines. Friction is a key enemy of fuel economy since it reduces the overall efficiency of the engine, forcing it to work harder to generate power. By reducing this friction, the engine performs its duties better.
Finally, a 4: 2: 1 exhaust system also helps to increase the compression ratio of the engine.
SKYACTIV Transmissions
Like the engines, Mazda's automatic and manual transmissions have been optimized to ensure a perfect balance between performance and fuel economy. The six-speed manual gearbox, for example, was designed to be lighter and more robust while being more compact. It has also been fine-tuned to respond more quickly to driver input.
The six-speed SKYACTIV-Drive transmission is designed to offer the best of both worlds. Indeed, it reacts quickly just like a double-clutch automatic transmission, but optimizes fuel economy just like a continuously variable automatic transmission.
SKYACTIV Body and Chassis
Mazda engineers focused on reducing weight as much as possible when designing the chassis and the body of Mazda vehicles equipped with SKYACTIV technology. The idea is that by reducing weight, the engine doesn't have to work as hard, and ultimately fuel economy is improved.
Moreover, a careful choice of materials such as high-strength steel and aluminum ensures greater rigidity despite a lower weight. That means that handling, high speed stability and safety are preserved, but fuel consumption decreases.
To learn more about SKYACTIV technology, contact your Mazda dealer of choice in Lachine, Spinelli Mazda!